Malaysia is a land of greenery with mountain covered in rainforest, huge plantations of rubber and oil palms and sandy beaches. Different orchids bloom in this tropical forest, which are home to many wild animals and plants. Wildlife such as tigers, elephants, orang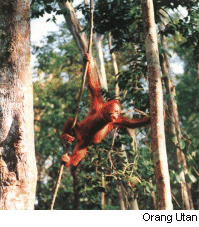 utan and rhinoceroses are protected in all national parks. Traditional Malay live in farm villages strung out along along the roads between paddy-fields and pineapple fields. Presently, most of them are in government services. The Chinese stays and works mainly in urban areas. The Indians engaged in trading. The natives of Malaysia are advancing with the development of Malaysia.

The official religion is Islam and Malay is the official language of Malaysia. Although this is an Islamic country, but other religions such as Buddhist, Christian, Hinduism are permitted to be practiced freely in Malaysia.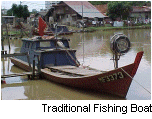 Agriculture is mainly found in the states of Sarawak, Sabah, Johor. Fishing is found in the coastal areas, which includes the states of Pahang, Terengganu, Kelantan. Petroleum Industry is chiefly found in Sarawak, Sabah and Terengganu. Tin mining industry is mostly found in Selangor and Perak. The rice bowl of Malaysia is found in Kedah (Jelapang Padi) and Perlis. Kuala Lumpur is the administrative centre and a federal capital for Malaysia.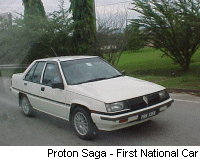 Malaysia is a melting port for the Eastern and Western cultures. The Arabs, Portuguese and Dutch had occupied certain parts of Malaysia before the British seizes control in the early 1800s. After the Japanese occupations, during World War II, Communist guerrillas launched a terrorist campaign against the British. Malaysia achieved independence on August 31, 1957 as the Federation of Malaya and subsequently, with the entry of Sabah and Sarawak, Malaysia was formed.
Malaysia has a parliamentary democracy system of government. It is a multiracial and multicultural country. Since independence Malaysia has achieved great economic success with rubber, tin and petroleum.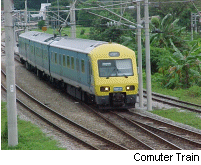 Malaysia is now the centre of business and Information Technology industry. Yet with the growing world of science, Malaysia has still managed to remain most of the traditional architecture from many religions. This builds a nation that consist of modern architecture with traditional style. Today, Malaysia stand tall among other modern countries in the world.


"New millennium, New Malaysia."